We love to read & we love our town, so we're super happy to offer 3 books featuring Rehoboth Beach!  These books make a great gift or a great souvenir (and they're easy to fit in your suitcase!).  Have fun reliving your week at the beach through the beautiful illustrations &  fun stories of your favorite places all through town.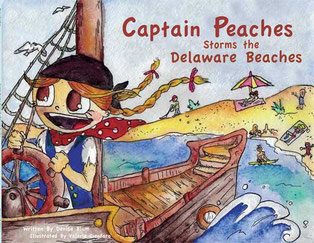 Captain Peaches Storms the Delaware Beaches is about a young pirate who is bored with her classes at Pirate Cove School.  That is, UNTIL she learns about an unclaimed hidden treasure in one of her history books!  There's even a map in the book!  She gathers her best pirate pals and sets out on an exciting journey, following the map to claim her treasure.  Her quest takes her to many of the Delaware Beaches' most popular destinations like the Lilypad, Indian River Inlet Bridge, the Cape May- Lewes Ferry, Nicola Pizza & more!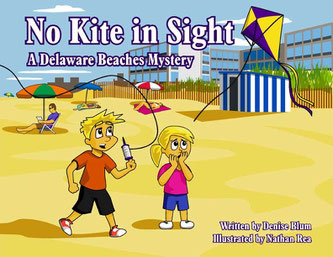 The book is about a child whose kite blows away.  Join her & her friends as she searches the Delaware Beaches looking for it!  This book features great stores (like the Lilypad!) along with local landmarks & restaurants from all over the coast.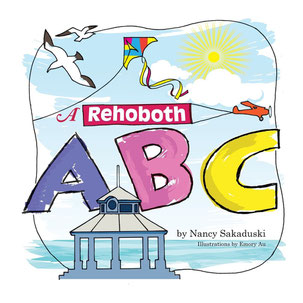 The sights & sounds of summer in Rehoboth are captured in this cute rhyming book packed full of beautiful illustrations of kids enjoying Funland, , building a sandcastle, picking their favorite taffy at the candy store, and of course, packing for a day at the beach!  What makes this book even better is the intentionally inclusive illustrations so kids of all races, abilities & households will see kids like themselves featured in the story.
.