Little hands tend to find their way into little mouths, which is bad news if you're using regular nail polish.  We really love Piggy Paint, a water-based, solvent free polish that's perfect for anyone....from babies to adults!  Their "natural as mud" ingredients won't harm you or the earth, and with a rainbow of colors from which to choose, they make a great gift!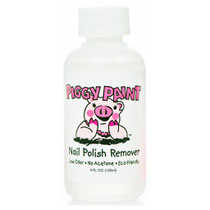 Add a bottle of their low-odor, acetone free remover!  It also contains aloe vera and vitamin E.  We carry a full line of polishing accessories so you can make a gift set, or host a piggy paint party!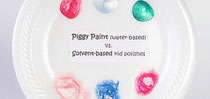 Check out the difference between Piggy Paint and regular nail polish.....ick!